There is a small percentage of the world who would consider themselves as non-gamers. They will tell you this with a smug smile on their face, looking at you as if your simple mind needs violent video games to block out all conceptual thoughts. They will tell you this while they play Angry Birds on their smart phone. Mobile gaming is gaming. Fact. It doesn't matter if you are obsessed with collecting donuts in The Simpson Tapped out are using birds to knock green pigs off of towers. It is still gaming. You don't need a console and a 4K TV. Deep down we all play games and mobile games are no exception. Here are some of our top pics for mobile games in 2017.
Crashlands
Crashlands is about and intergalactic trucker who finds himself on an alien planet (who said video games are silly.) You need to build yourself a base, collect supplies, find out what is going on and save the world. Not to hard of a day if you ask me. The best thing about this game in our humble opinion is there is no in game purchases. In a world plagued by micro transactions it is really refreshing to see this. Packed to the brim with content this game is well worth checking out.
Minecraft: Pocket Edition
Quite possibly the most popular game on the planet Minecraft found it's way to smartphones a few years ago and has been in and around the top ten of every chart since its release. For those who have never played Minecraft before it involves finding your way through a pixelated world, mining for materials to build stuff, take on baddies and so forth. It sounds pretty simple but this game is uber addictive. You are free to build what you want when you want. Minecraft is lego on steroids. Superb title and if you are new to mobile  gaming this will get you hooked!
Pokemon Go
Pokemon took over the world in July of 2016. It was released in the US first and it proved to be so popular that the rest of the world made fake iTunes accounts based in the US to get a hold of this game. subsequently the developers had to cave in and roll the game out to everyone. I kid you not this game was so popular people literally made up fake names and addresses to get a hold of it. If you want to cross your gaming with real life exercise then Pokemon go is worth the download. Its free to play (with some purchases for extra items if you want) and is updated regularly. Its life started out with just the original 150 Pokemon and we have long left that mark. Go out and catch em all!
Telltale Games
There are loads of Telltale games out there featuring all the biggest movie and Tv Franchises. These are some fantastic episodic adventure games and they have found themselves on smart phones and consoles around the world. You can download games form The Walking Dead, Batman and Game of Thrones and if you are looking for expansion on gaming titles then Borderlands and Minecraft all have games in the telltale series.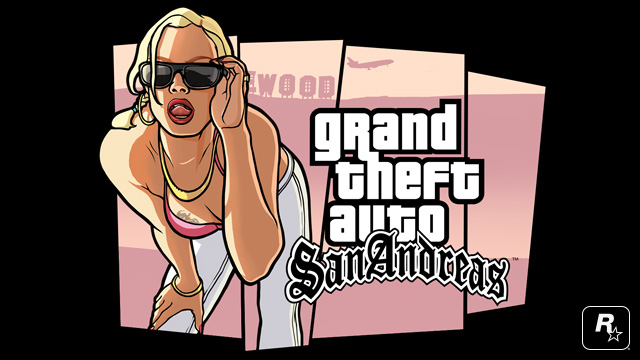 Rockstar Games
iIts not easy to pick out one Rockstar game so we wont put ourselves through the unnecessary pain. Take your pick. Grand Theft Auto III, Grand Theft Auto: Vice City, Grand Theft Auto: San Andreas, Canis Canem Edit (or Bully as it was known in the US,) Max Payne, Grand Theft Auto: Chinatown Wars the list is endless. You acn relives some of the games of your past on your mobile phone. That will make the bus journey to work a lot mroe exciting!
Rollercoaster Tycoon
This game is was an instant classic when it was first released on the PC. If you weren't lucky enough to play the game back in the 1990's Rollercoaster Tycoon puts you in charge of your very own theme park and as the new owner you must build and design rollercoasters, shops, other fairground rides and most importantly keep all your customers happy. This game isn't riddle with micro transaction which makes reliving this PC classic a whole lot better.
So there you have it. 6 of the best games available on Mobile right now. What you really need now is a new phone to play them all on. Many of these new games can be really processor heavy and wont play on many "old " smartphones. You should check out this Samsung Voucher if you are looking to upgrade (purely for business purposes only ahem.) Thanks for reading and remember if someone says they aren't a gamer ask to have a look at their apps!